Sequences are imported one by one or in batch from FASTA files, and are aligned automatically onto a set of germlines to identify the closest match. The list of germlines is stored in the database and Scaligner can therefore handle virtually any species.
During the analysis, light and heavy chains are detected automatically in the sequence and germlines are identified. We realize that every client application is slightly different and so we offer a range of options to fit your needs:
Support for several antibody format: ScFv VH-linker-VL, ScFv VL-linker-VH, single chains, full antibody imported as 2 reads, barcoded sequences…
DNA or protein sequences
Trimming of poor quality data from sequence reads
DNA sequence reads can be forward orientation or reverse complement, detected automatically
Support for incomplete sequences
Customizable list of post-translational modifications
Once the sequences have been analyzed, the germlines are displayed as a list.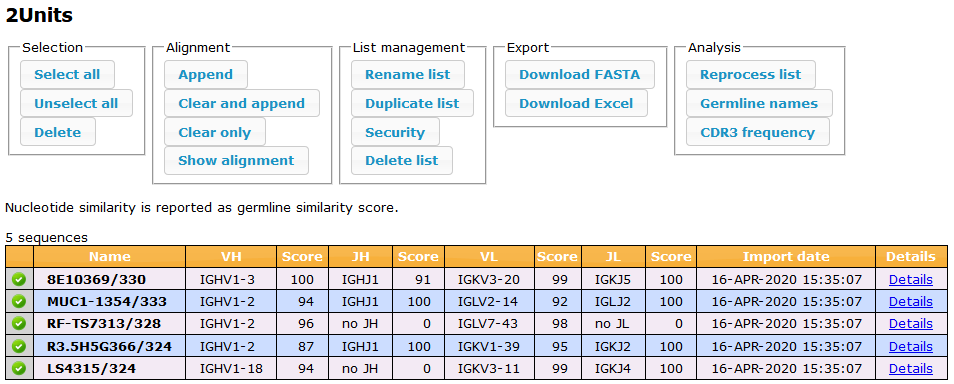 Scaligner is not limited to ScFv sequence analysis. The process for aligning sequences can be applied to any type of protein scaffold.
After analysis, sequences and annotations are stored in a long-term, secure database. They can be visually analyzed in the alignment window or exported to FASTA files and to Microsoft Excel© with their annotations.